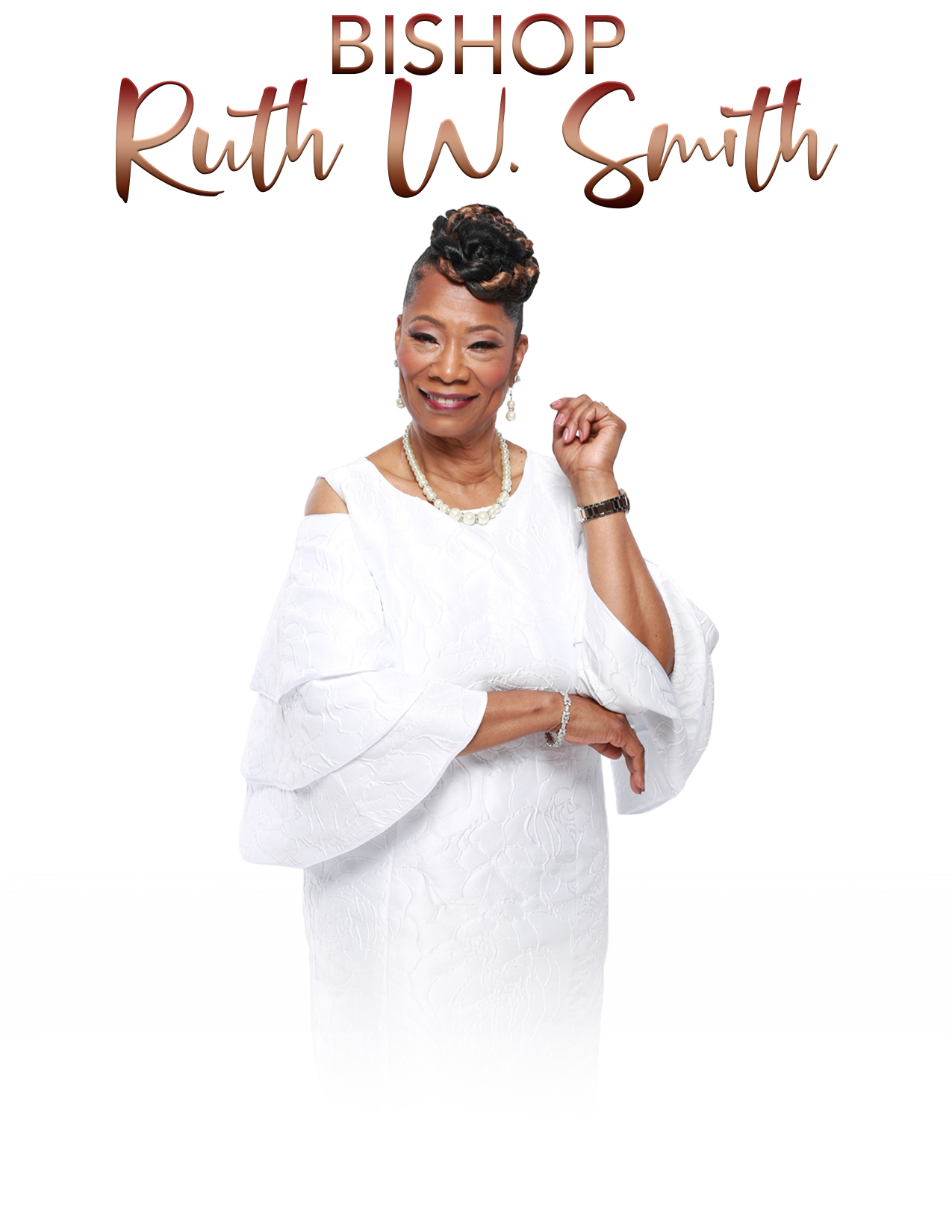 Archbishop Ruth W. Smith serves as Senior Pastor of Light of the World Christian Tabernacle International headquartered in Stockbridge, Georgia. She is a native of Greensboro, Alabama. In 1964 she accepted Christ and was filled with the Holy Spirit in 1981. In 1982 she married the founder of Light of the World Christian Tabernacle International Inc, the Late Archbishop Jimmie Lee Smith. In 1990 she answered her call to the ministry and played a vital role in the organization of Light of the World Christian Tabernacle International, Inc. affectionately referred to as "The Light". She was ordained in 1991. Under their leadership, The Light grew from 400 to 1,500 members in a 4-year period. In 1984 they established the Light of the World Covenant Fellowship International an organization that mentors and empowers Pastors and Ministries throughout the world.
They served as the dynamic leadership team of The Light until Archbishop Jimmie Lee Smith went home to be with the Lord in 2008. Light of the World's Mission Statement is to" See A World Without Darkness".
Bishop Ruth was consecrated as Archbishop in 2009 and became the first female consecrated to the office of Archbishop over an International Association or Diocese Worldwide. She serves as Archbishop of The Light of The World Covenant Fellowship International which has ministries in 22 countries with a membership over 200,000.
Bishop Ruth has a passion for helping people advance the Kingdom of God. At an early age she proved to be a woman of faith by participating in the integration of schools in Hale County, Alabama. Bishop Ruth worked for Bellsouth Corporation as an Executive Manager for 25 years. She holds a Master's in Biblical Counseling and Doctorate in Ministry from Biblical Life College and Seminary in Marshfield, Missouri. She is the published author of three books entitled "A Word On Love", "Keep Moving" and "Rules of Encouragement". Through her leadership at The Light she champions community support through food and clothing drives. In 2013 she received the "Torch Bearer" award by the Southern Christian Leadership Conference (SCLC) in Washington, DC for her many years of work as a scholar and spiritual leader committed to the ideals and legacy of Dr. Martin Luther King, Jr., the SCLC founder. Bishop Ruth passion is to empower young people thus she has recently opened the Jimmie Lee Smith Community Center (JLSCC) which provides Sports, Education and Entertainment to the surrounding communities. She established 3 SateLight Locations – LOTW Decatur – December 2015, LOTW South – April 2016 and LOTW Gwinnett – December 2016. She is the proud mother of five children and eleven grandchildren who fully support the ministry.
She is anointed to preach and teach the gospel of Jesus Christ, which she readily does worldwide. Bishop Ruth's foundational scripture is Romans 8:28, "For we know that all things work together for good to them that love God, to them who are the called according to His purpose."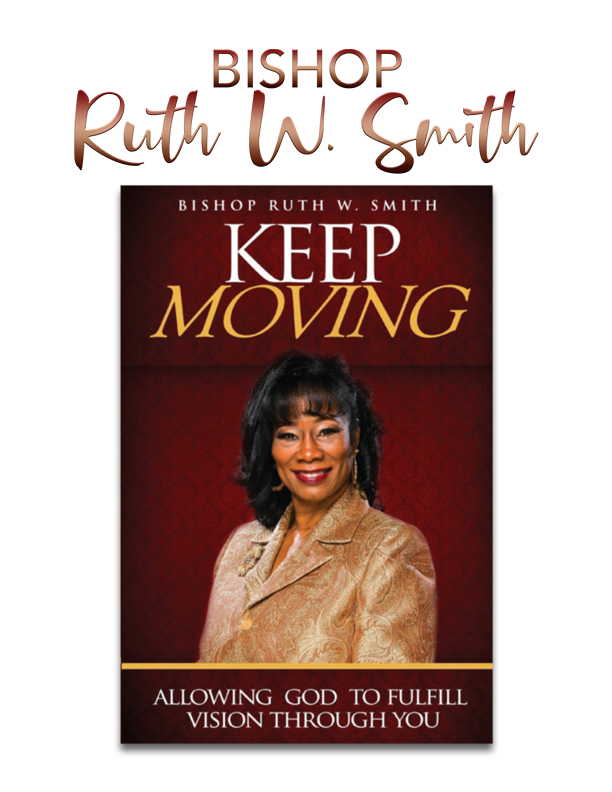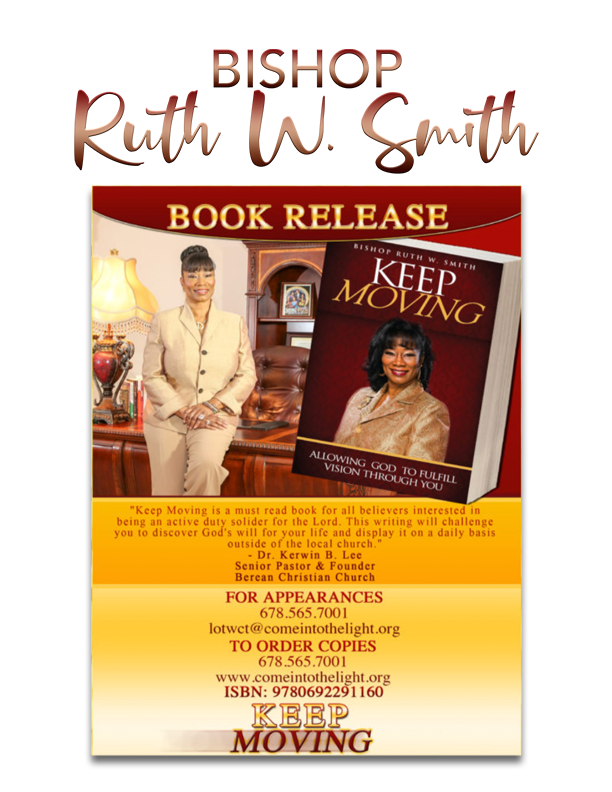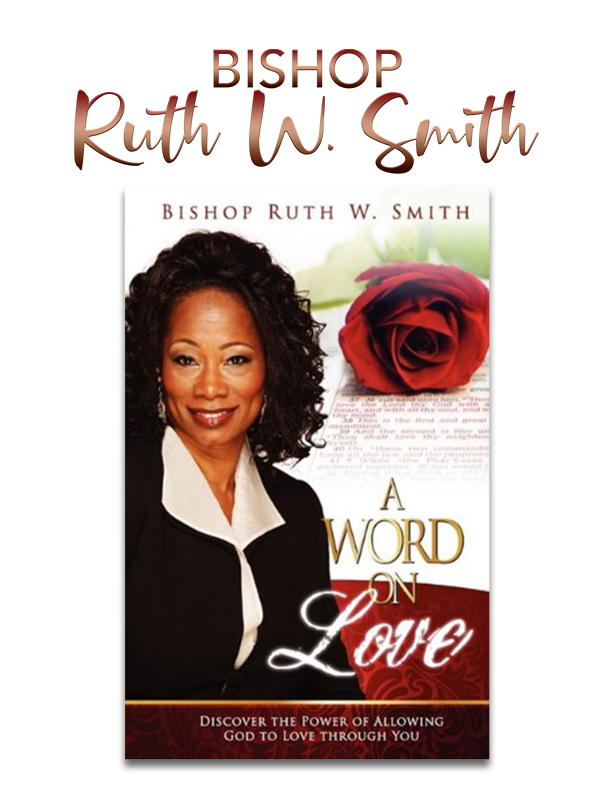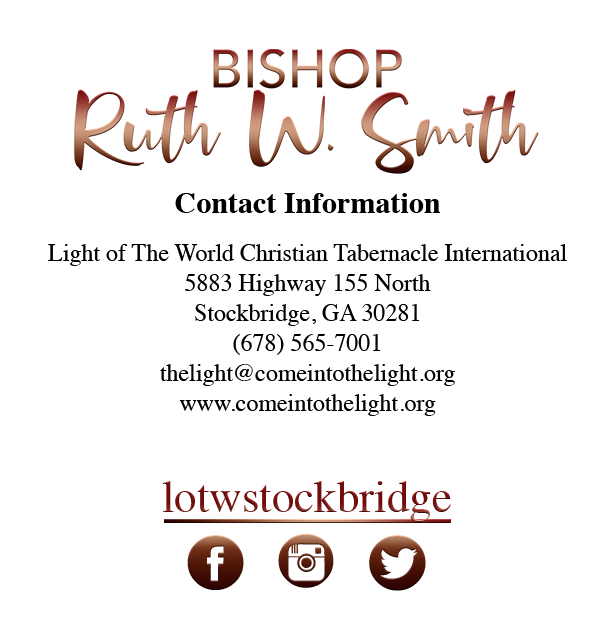 Bishop Ruth Headshot 1
Download
Bishop Ruth Headshot 2
Download
Bishop Ruth Bio
Download
A Word On Love Cover
Download
Keep Moving Cover
Download